As we all get back to some semblance of normal post-pandemic, we at Intrepid have been focused on what's different now and what the near-term future holds. The trends regarding home delivery, direct-to-consumer, and sustainability are well documented changes in consumer behavior reflecting a new, more high-tech future. Still, as we survey the landscape, we are also reminded of broader macro sector trends we have not seen in a decade or some cases several decades.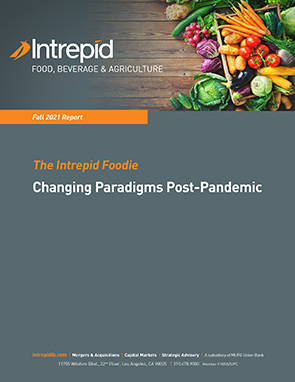 To read the full report, click here.
Unprecedented food price inflation has not been seen since the price freezes put in place by the Nixon administration in the 1970s, a time when the country was gripped by double-digit inflation
Supply chain disruption and out-of-stocks causing manufacturers and retailers to rethink their just-in-time and inventory de-stocking that occurred over the last few decades
Increasing power of the workforce after a decade's long decline of labor unions and wage increases being outpaced by inflation as evidenced by the recent John Deere United Auto Workers strike, union organizing efforts at Amazon, and the sheer number of food manufacturers with meaningful unfilled positions we find in our travels
Pull back of large strategic buyers to an appetite for more focused targets closer to their core, with the disbanding of many venture efforts and re-thinking of their previous push down market to earlier stage companies
Re-emergence of the public markets as a financing source for earlier stage companies in the food and beverage sector
with the market both accepting smaller offering sizes and smaller market caps, as well as companies leveraging the public markets for a new generation of consolidators
In this issue, we dive a little deeper on several of the above topics including a profile of several recent IPOs including Sovos Brands, which represents a new generation of consolidator and, given our location in Los Angeles – home to the busiest port in the U.S., insights into supply chain issues, inflation, and how food companies are adapting.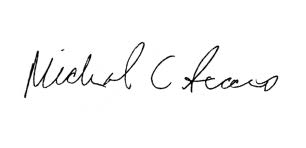 Mike Seccuro
Managing Director | Head of Food, Beverage & Agriculture | mseccuro@intrepidib.com